Shop online

Browse your favourite online retailers and make purchases with complete freedom knowing your packages will arrive on time, protected and hassle free to your Home Parcel Box.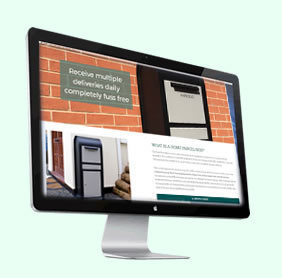 Arrange home delivery
When completing your purchase during the checkout process make sure to modify your address and/or leave special instructions if available to make sure the courier knows to deliver to your Home Parcel Box and where it will be located. Many couriers and websites will give you the option to save your delivery preference for all future deliveries.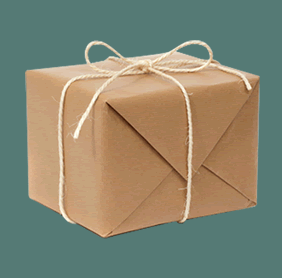 Receive your parcels whilst out

After modifying your address and/or delivery instructions couriers will know to leave your parcel securely in your Home Parcel Box. Couriers can deliver all tracked and non-tracked parcels and also signed for parcels subject to the agreement of the retailer.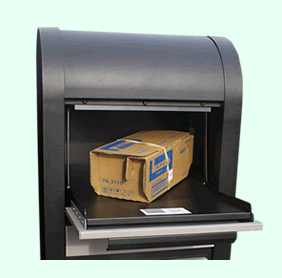 Secure delivery
When the courier arrives he will place your delivery in the front opening parcel chute. When closed the parcel will gently slide down to the locked holding compartment where it is stored securely until retrieval. The courier will then scan your unique barcode or take a note of your individual identification number inside of your Home Parcel Box. This acts as your electronic signature and will be accepted by most couriers as your proof of delivery.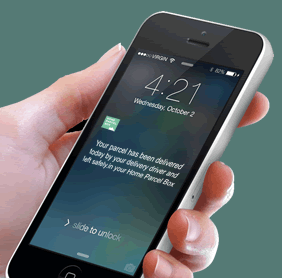 Delivery notification
Once delivered you will receive a text message or email confirmation from the courier company and/or the retailer notifying you that your delivery has been made successfully. (This is subject to the courier/retailer's systems and practices.)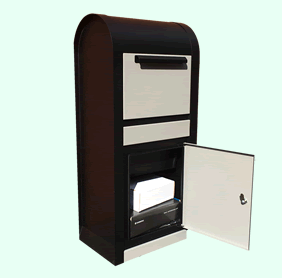 Retrieve parcels
When you return home simply open the locked holding section of your Home Parcel Box to reveal all your wonderful new purchases safe, secure and dry from any elements pets or thieves. Remember to regularly clear your Home Parcel Box to ensure optimum use.
---
How to install your Home Parcel Box
---
To install your Home Parcel Box you will need a pencil/pen, a drill, a 10mm masonry drill bit, a spanner and average DIY skills with an understanding of handling tools.
• Place the parcel box in the desired location making sure it is accessible.
• Open the box and mark through the pre-drilled holes from the inside with a pen/pencil.
• Remove the parcel box to reveal the marked holes
• Using a 10mm drill bit drill a hole 80mm in depth for the bolts
• Clean the hole of dust and place bolt into the ground
• Remove nut and washer and place the home parcel box on top
• Using the spanner screw down the nut securely to leave the home parcel box fixed in place.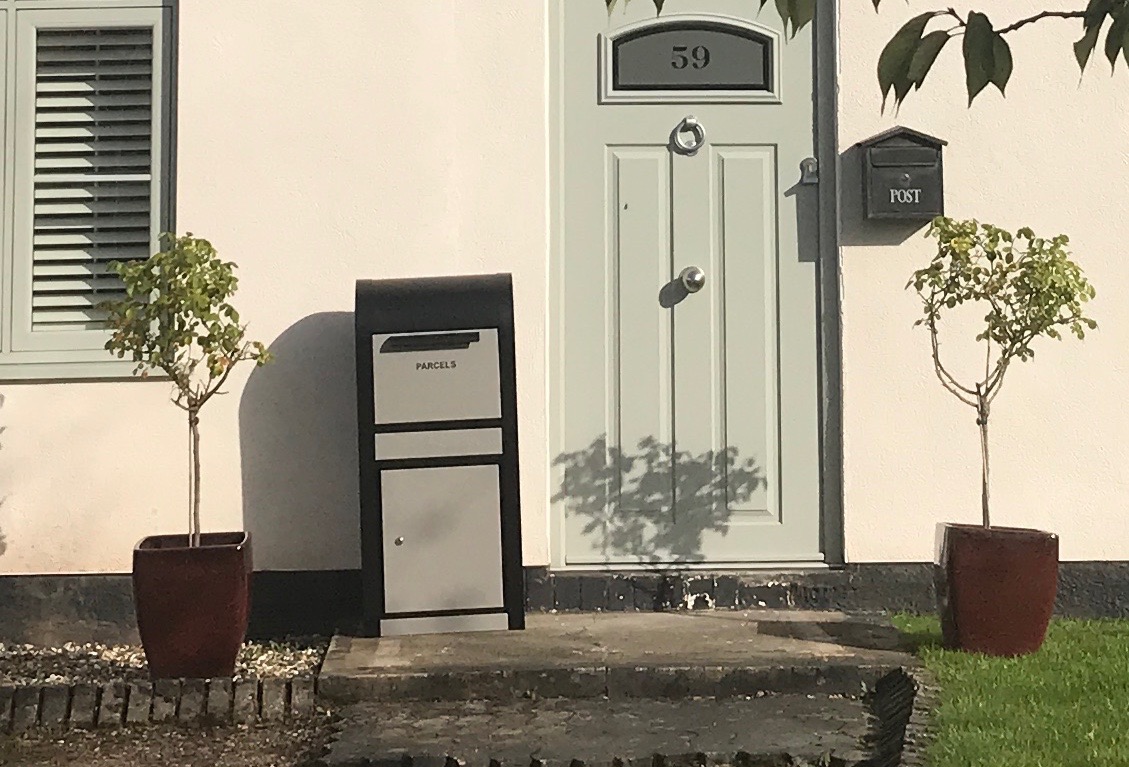 ---
WHY HOME PARCEL BOX IS THE BEST
---

Home parcel box offers you the most affordable, robust and easy to use parcel delivery box on the market without compromise. It has been designed with subtle colours to compliment your home, it's modern stylish design has been engineered to be both functional and effective making the delivery and retrieval of parcels straightforward and fuss free.

Architecturally designed to be installed outdoors, the drop box is made from durable galvanized steel which is rust resistant weatherproof and can be easily fixed to a wall, secure fence or bolted to the floor. The Unique barcode esignature, anti fishing system and 3 point lock ensure the safest way to receive multiple deliveries daily.

We aim to dispatch your Home parcel box to you within 3-4 working days of your order. You will receive confirmation of your expected delivery date via email.
---
MAILING LIST
---
Stay updated with any of our new products and promotions. We only send you the good stuff…